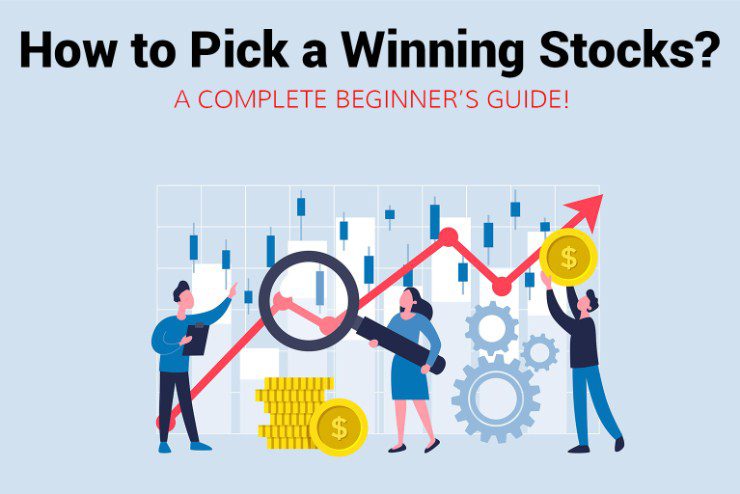 According to Charlie Munger, " It's not supposed to be easy. Anyone who finds it easy is stupid." And it's completely true as it is extremely challenging to pick winning stocks. It takes a long time for one to be an expert in picking stocks. During the Covid-19 situations, there has been a significant increase in investments in the stock market and you need to have quite good skills while you start picking stocks. Here are few approaches you must look into before starting to invest:
1. Price to Cash Flow
You should never give up on the value stocks. No manipulations can be made in the cash flow and it has more predictive power in the case of dividend investors. Cash flow is even put ahead of earnings. It is of great importance for companies looking forward to buybacks. Also, it is much easier to compare different companies on the basis of cash flow metrics.
2. Research
Always keep your eyes and ears open if you wish to pick winning stocks. Warren Buffet said, " A simple business model is usually the best."
Just keep up with the market news and you will have an idea about the company you wish to invest in. Do your research and be a smart investor and invest in stocks of a company that works the best with your business model.
3. Global Companies
You need to invest in stocks of the companies that have a global reach. Such companies tend to be more productive as the world economy plays a vital role in the price of stocks, especially in recent times. It is the most beneficial decision for you to invest in companies which export their products worldwide.
4. Look for Bargain
Many big companies sell their stocks in a huge bargain if once in a while the company hits the bottom. It is a minimum risk option to buy stocks in a bargain as you buy at a low price and if you keep investing more there is a surety that the price of stocks that you have invested in would go up one day.
5. Be Patient
Already thinking of reselling the stokes you bought some time back?
Do not take decisions in haste. You must keep your stokes for some years and let them grow & mature before you think of reselling them. Also, you must keep in mind that you do not need to keep a stoke for just the sake of a long-term investment. If you don't find yourself interested in certain stoke, you must sell it. Choose the ones you would like in your portfolio.
6. Technical Analysis
Studies show that the chances to pick a winning stock increase when fundamental and technical analysis come together. You can look into a company's earnings first and then technical analysis if it's generating good revenue.
On the other hand, you can also go through the technical indicators first. If you find that a stock has chances of going up, just backup your investment decision by looking into the company's fundamentals.
These points provide one of the most powerful approaches towards picking winning stokes. Just remember- The sooner you start, the better chances you have to set foot in the field and harness its wealth-building power.